NBA 2K23: How to Call Plays in MyCareer?
NBA 2K23
Date: Sep/20/22 09:59:56
Views: 424
Whether playing in single-player or multiplayer mode in NBA 2K23, calling plays can be the difference between winning and losing. It depends a lot on your timing and player positioning. But for beginners in NBA 2K23 and new to Basketball games, this can be a little confusing at first. If you don't know how to call plays in NBA 2K23 MyCareer, follow the following details carefully.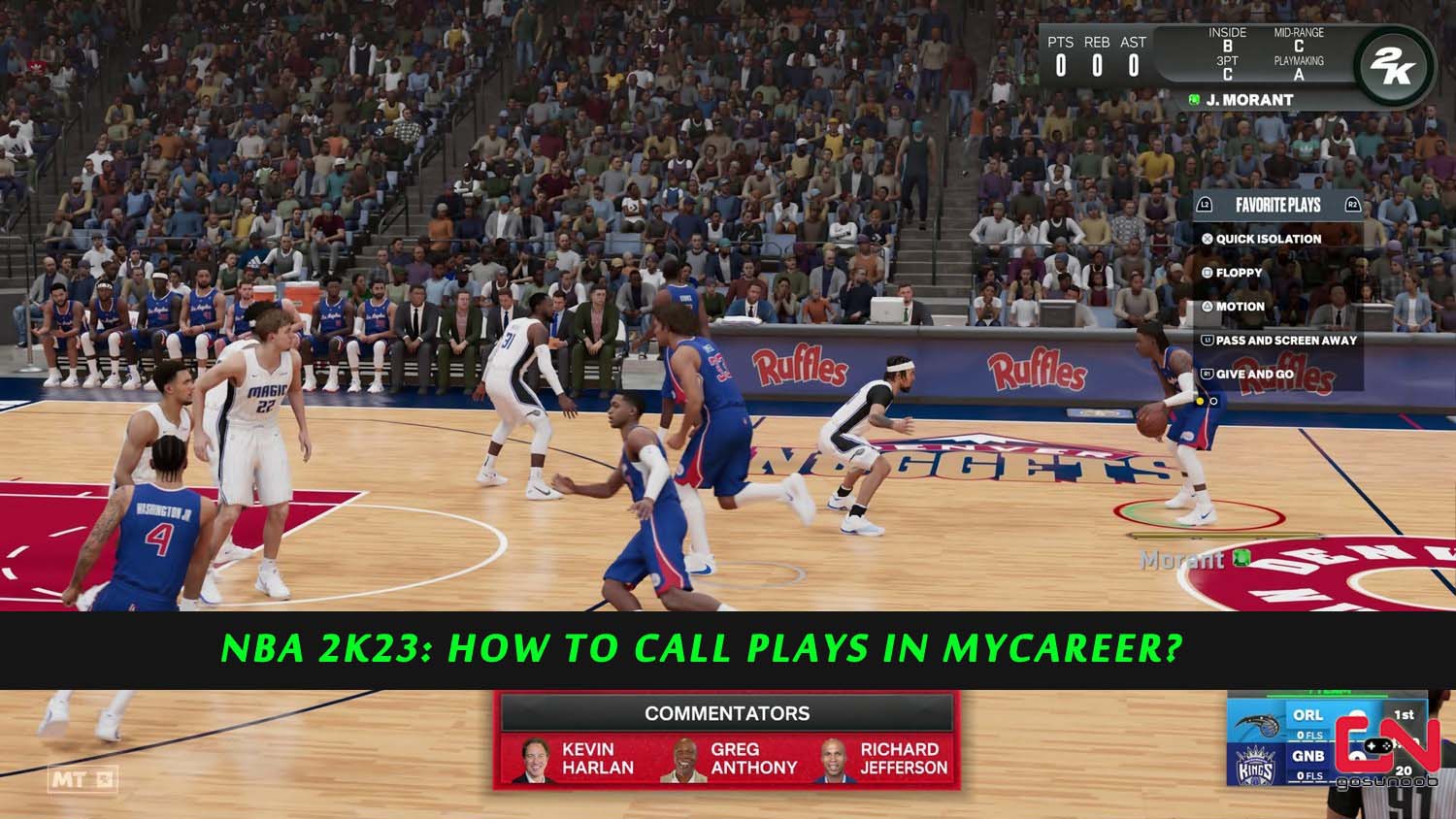 How to Unlock Call Plays?

To be able to call plays in NBA 2K23 MyCareer, you will first need to unlock it.

1). You can unlock the call plays feature by completing a side-quest by Zion Williamson.
2). To trigger this side quest, you must complete Uncle Bobby's main quest.
3). This side-quest asks you to activate leadership skills to get the on-court coach badge.
4). What you need to do is to complete 25 leadership goals to unlock it.
5). Once you've done it, you should be able to call plays in NBA 2K23 MyCareer.

How to Call Plays in NBA 2K23?

Here are both ways in which you can call plays on NBA 2K23:

1. Press L1/LB/L to command a player into performing a specific play.

1). Hit the L1 (PS), LB (Xbox), or L button (Nintendo).
2). Now, you will see different buttons hovering above your team members.
3). As you hit the button for that player, you will see different call play options.
4). You can use your controller's left and right triggers for more options.
5) Select the suitable Call play you want to execute.

2. Press right on the directional pad and select your desired play.

1). Alternatively, you can hit the left directional key on the D-Pad of your controller.
2). This will prompt the Favorite plays menu section.
3). You can select the default Call plays or your already created Call plays.
4). Like the previous method, select the L1/Left Stick or the R1/Right stick on your controller to see more options.

NBA 2K23 Off Ball Call for Screen Not Working

However, even if you unlock call plays, you should know that the mechanic is currently quite bugged. The call play menu would either not appear, or it will not show any advanced plays. For example, calling for a screen of the ball is currently not working at all following the most recent update. For this, there's currently no solution.

This brings to an end our guide on how to call plays in NBA 2K23. If you think this guide has helped, let us know in the comment section below. And for more guides and updates, or get NBA 2K23 MT coins, please keep an eye on U4gm.com.
NBA 2K23 MyCareer call plays Related News And Guides